Cooper Moving has storage for your move.
Whether you need a short term storage solution for your move, or need to pack away some things for a while until your new residence is ready, we have storage options to fit your needs. If you need to store your furnishings for more than a few days we can move you into our storage facility and you can rent by the month. If it will just be a day or two until you can get into your new home we can load and hold your furnishings until you are able to get into your new residence.
For relocations that require a move to storage we offer over 50,000 square feet of storage space. Your items are stored in individual storage units in a climate controlled environment. Each unit is packed with heavy duty moving blankets to protect furnishing while in storage.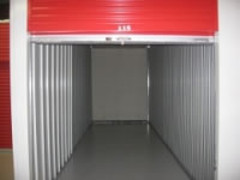 In addition to storage services, we can also provided docking and delivery services. We can accept deliveries that require docking services and deliver them when needed.